Photographer Brian Sweeney alongside graphic artist Scott King created these text-ualisations of Happy Mondays photographs for an exhibition in 2005.
We think they're definitely worthy of a wider audience having only been exhibited once, seven years ago. The texts conjure up extremely humorous images of the iconic Manchester band in a variety of situations during the tour.
Here's what Brian, who runs Glasgow pop-up gallery Repositioned and sometimes even takes photographs, said about the texts:
This was the 1999 Mondays tour, I believe, when the band had to pay a massive tax bill. Me and the legendary Jack Barron got sent to cover the tour – I was asked to exhibit the photography in 2005 and as I'd just returned from living in Iceland and most of my negatives/transparencies were still in various agencies and offices in London, I didnt have time to get everything sent up. So I decided to write texts using my memories of certain individual shots.
After a discussion with award winning graphic artist Scott King (ID magazine, SleazeNation, CRASH! etc) who loved the idea, we decided that he should arrange the texts and I would then print onto high-end photographic stock.
We got a mention in the News of the World as art hoaxsters! I think the headline was "Happy Mondays photographer is a Charlatan" or something like that! Genius.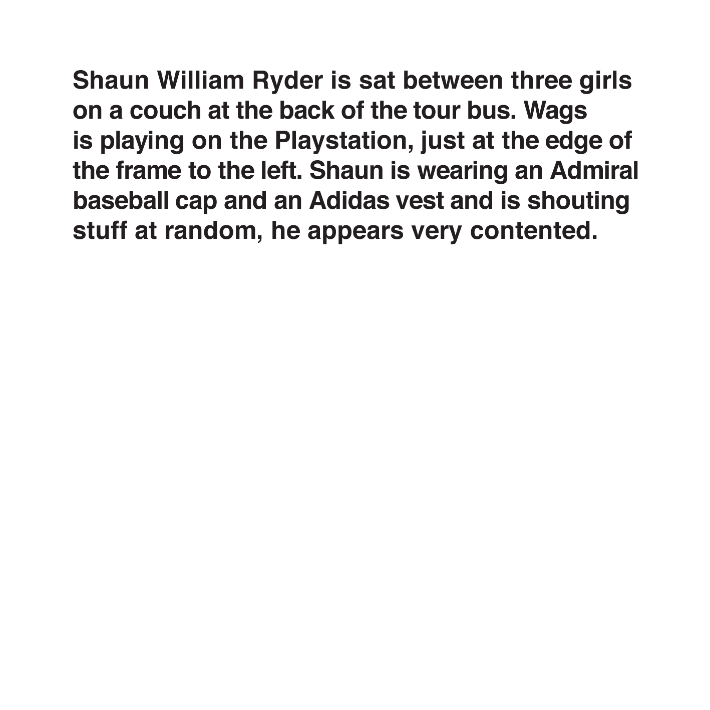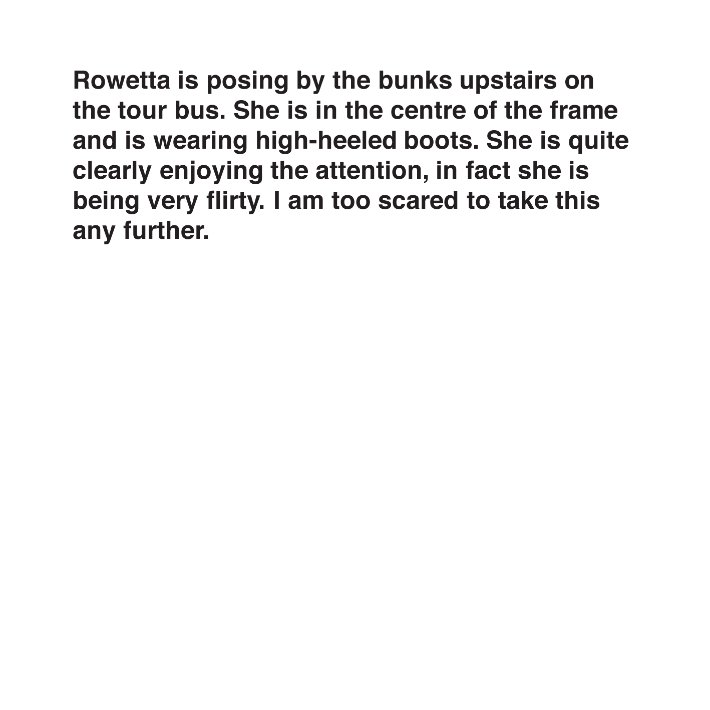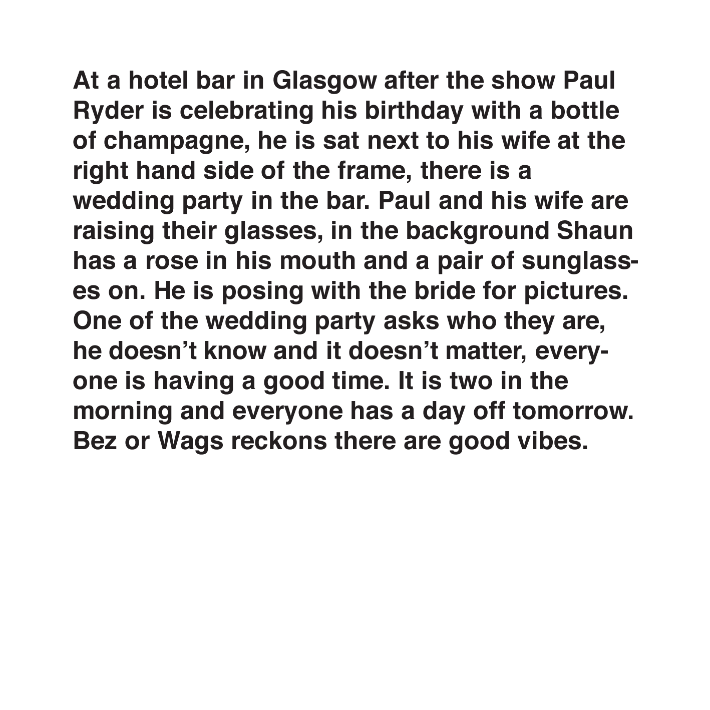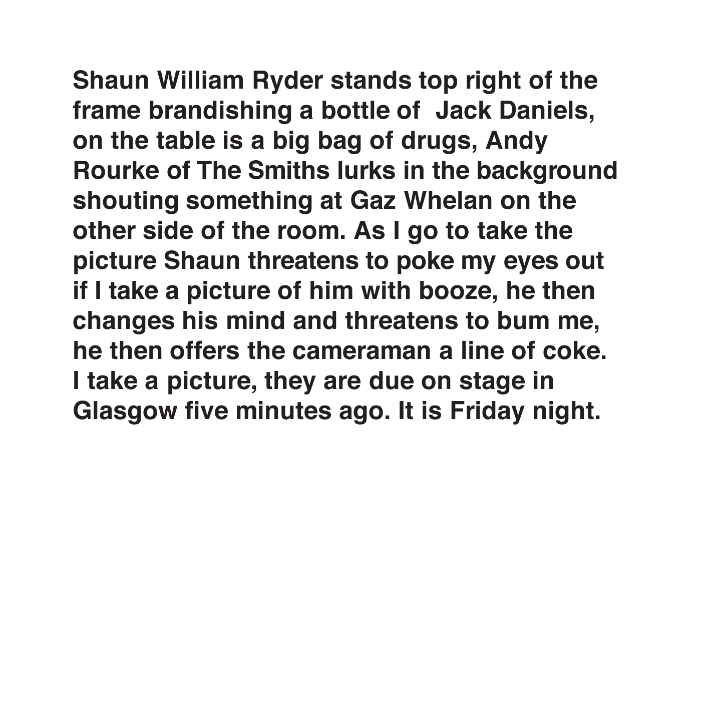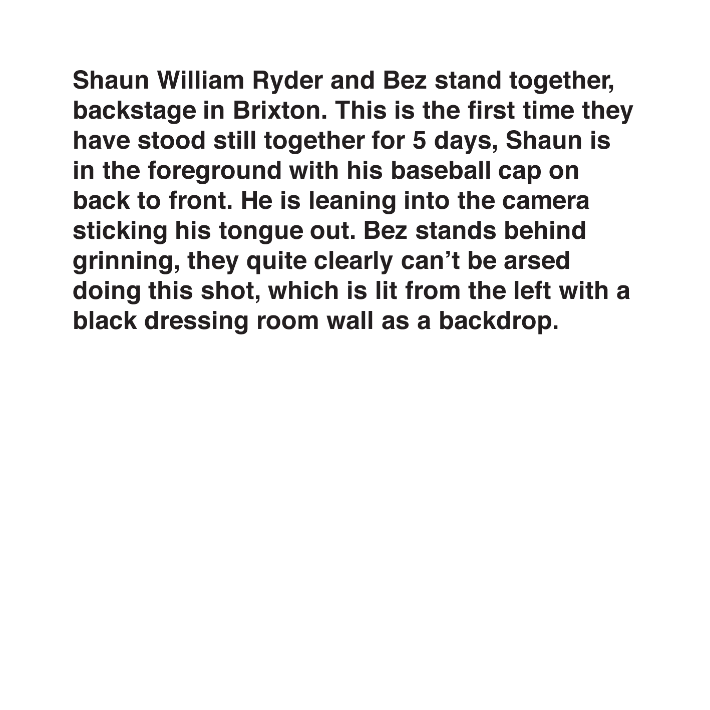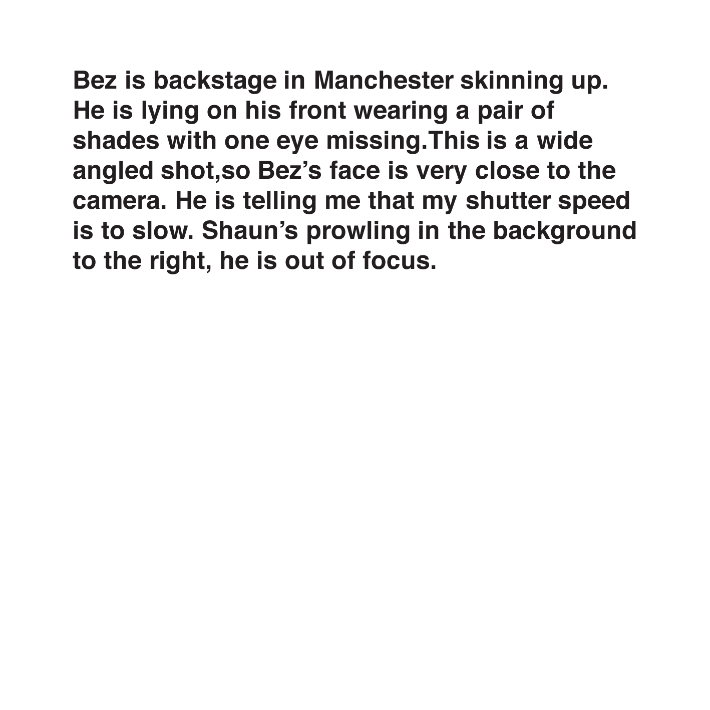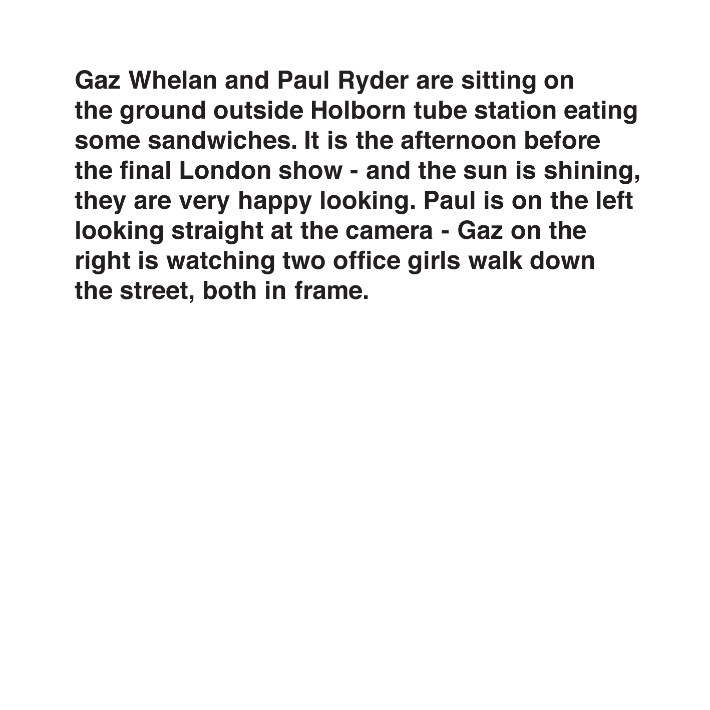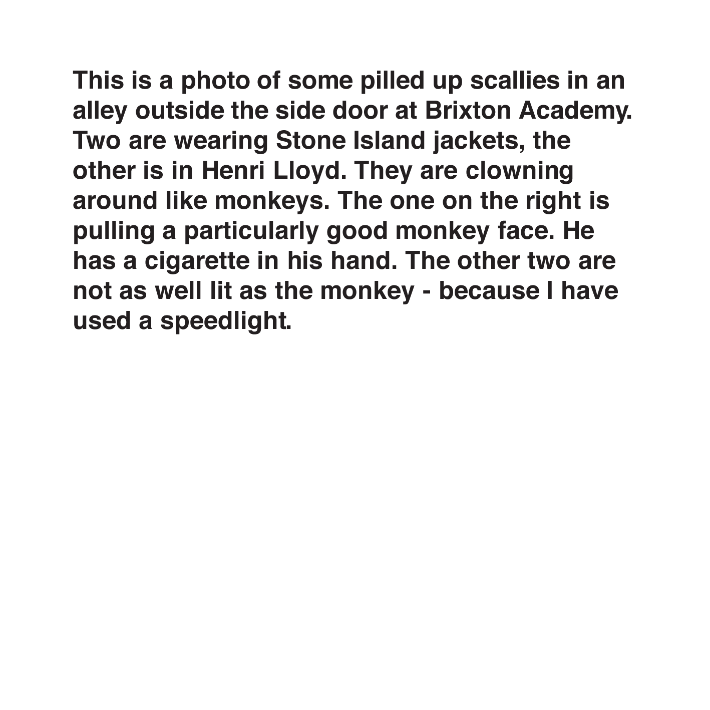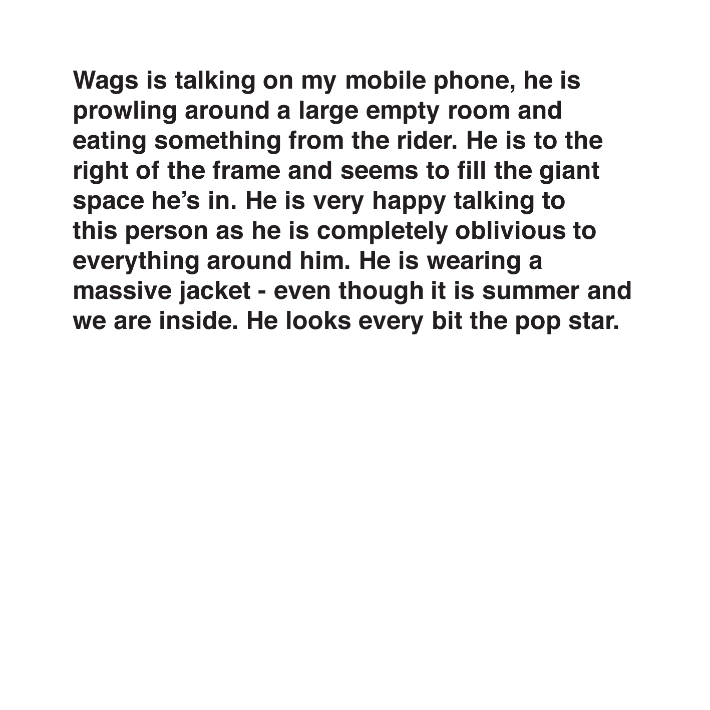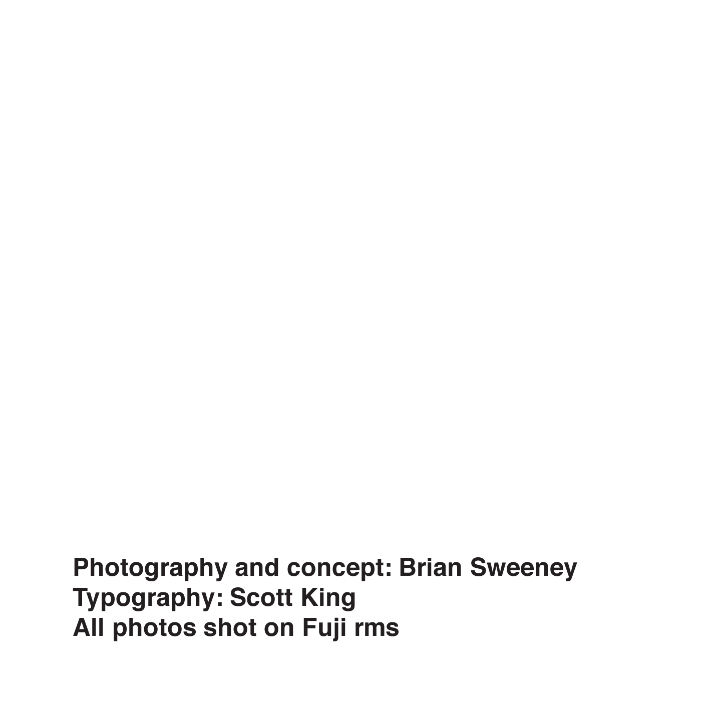 If you're a Mondays fan have a look at this Information Technology documentary about Factory Records on the run up to the release of the band's Bummed LP.