Our mate, photographer Brian Sweeney has some enticing limited edition prints available just in time for Christmas. Have a look at the striking Icelandic Stadia series.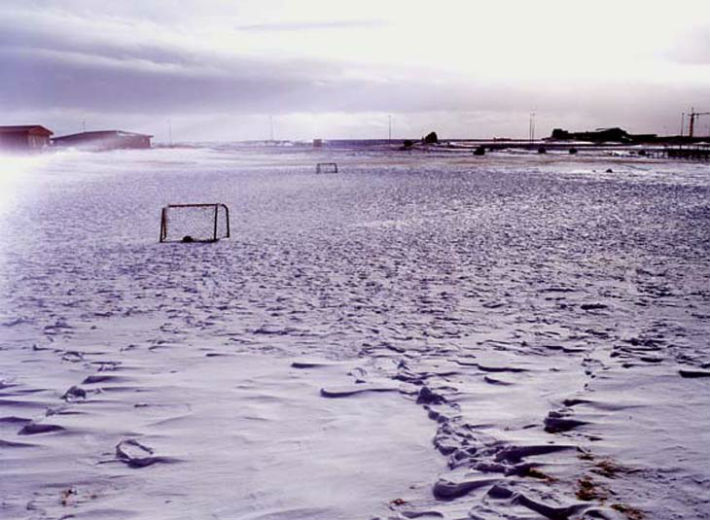 We featured Brian's Happy Mondays Texts earlier in the year and after seeing this series of his work earlier in the week felt inclined to post about them. An excellent choice for a Christmas present for the obscure photography and Icelandic football fanatic in your life.
The collection of 12 prints (of which we've been able to reproduce two for this) taken in some pretty serious weather conditions, all feature peripheral, often neglected and disused Icelandic football stadia captured in the late 90s and early 2000s and were exhibited in London in 2002. You can buy the prints from Brian Sweeney directly by getting in touch with him here or via the contact page on his website: Brian Sweeney Photography.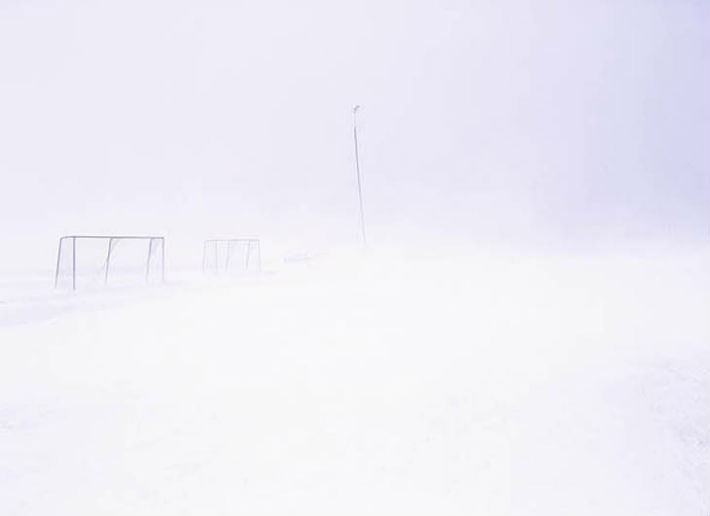 The very limited edition Christmas deal with these prints is £85 for 12 x 16″ on 20 x 16″ lovely archival matt art paper – so get in contact with Brian if you're interested. They come highly recommended.
You can read an interview with Brian Sweeney on Dangerous Minds from the summer of 2011. And there'll be more from us and him, collaboratively, in the new year too. Keep 'em peeled.