Erik Sandberg takes a look at a new book, A Scene In Between by Sam Knee, which traces the early days of some of the most pivotal, pioneering and influential 1980s and 90s UK independent bands, through a series of photographs.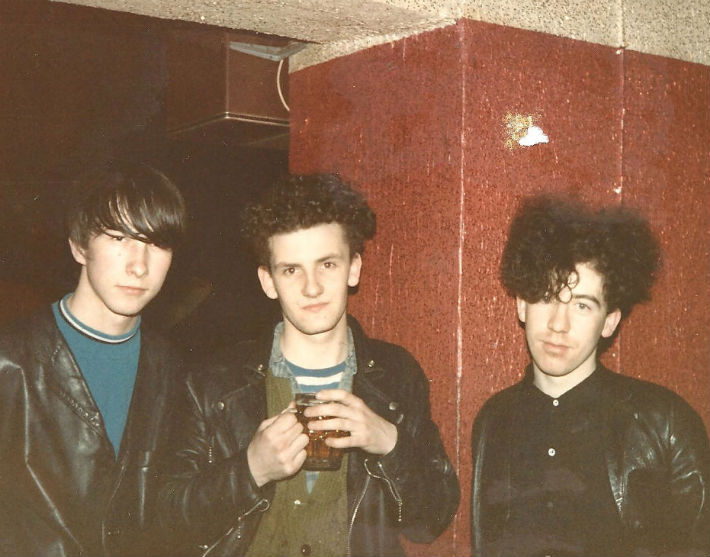 When Sam Knee contacted me it was a coincidental crossing of paths, the only difference being that I was making a film about the period he covers and he was making this fantastic book. Looking through the PDF he's sent me of A Scene In Between I'm particularly impressed with the catalogue of The Pastels' stills he's managed to archive… Girls will swoon! The book is an amazing catalogue of pictures through the 1980s starting with early Orange Juice, Fire Engines and progressing through the conceptual carnage of The Jesus and Mary Chain all the way to some austere pre-Nirvana-fame Vaselines shots.
My particular favourites are of Joe Foster with The Television Personalities and there's an iconic shot of Davy from Fire Engines whose spirit was an integral inspiration for The Mary Chain. Douglas Hart told me earlier this year that The Mary Chain imitated the false start on Get Up and Use Me on an early Peel session the group carried out as a nod to Davy's trademark track.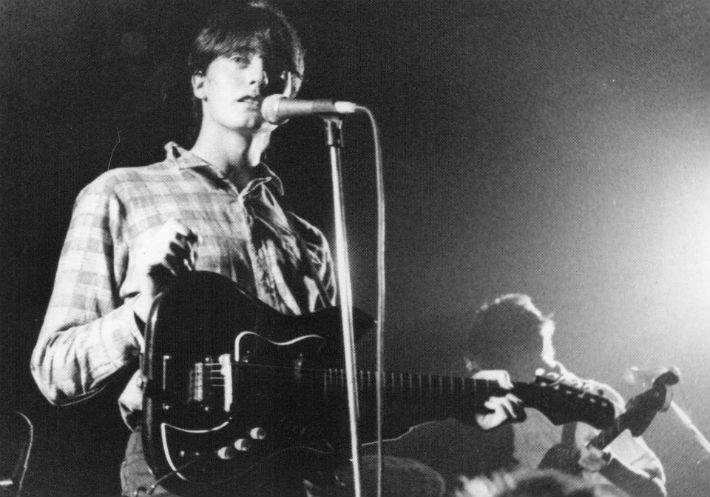 Undoubtedly, the best shot overall is of Norman Blake, Francis Macdonald, Billy Woods, Duglas T Stewart, Jim McCulloch and Joe McAlinden of the BMX Bandits. It's worth the £15 cover price in itself. It features the group in Bellshill some time around about 1987. It shouldn't work, but somehow it just does… Art enthusiasts will also be pleased to see a shot of Jim Lambie when he played with The Boy Hairdressers (who was the Boy Hairdresser btw?). The Boy Hairdressers were a short-lived group who only released one E.P – Golden Shower – on the 53rd & 3rd label before morphing into Teenage Fanclub.
Sam's book launches at Mono in Glasgow with an event on Monday 7th October. I'm looking forward to properly meeting Sam and purchasing this essential compendium which will no doubt be top of any 1980s indie fans birthday wish list.
If you like the sound of this you will most probably also like the sound of What Presence! a new book chronicling the tremendous body of work of rock and pop photographer Harry Papadopoulos.