Leeds based party-starters, Joe and Craig of Joe's Bakery, are the latest in line on the RR mix front. On a laid-back, hallucinatory, global dance tip, this one. Ace.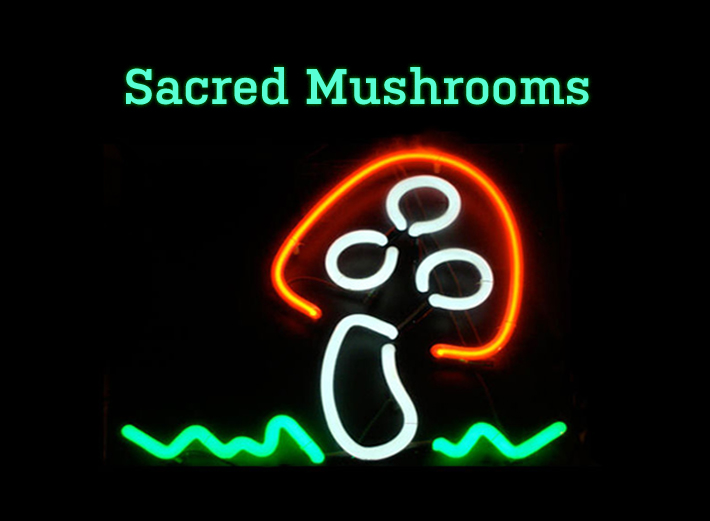 Sacred Mushrooms
Joe Gill and Craig Christon run The Outlaws Yacht Club venue – a relaxed and friendly bar/cafe/hangout space in Leeds town centre that hosts regularly fantastic events like Chinwag, independent film and documentary screenings and the magnificent, monthly Joe's Bakery daytime music session, which RR recently visited to catch Growing Bin Records chief Basso play tunes along with Manchester's Moonboots and head honchos, Craig and Joe themselves. The place has an amazing vibe and the fine fellows who run it are good eggs with great taste. We think that every city should have one – or something similar – at the very least.
Forthcoming dates where you catch these two playing tunes along similar lines to the vibe and styles in this brilliant mix include, Nuits Sonores Festival in Lyon on 30th May, the Electric Elephant in Tisno, Croatia from 10th till the 14th July, the Joe's Bakery Grand Depart on 5th July with Vidal Benjamin and Alexis Le Tan at the Outlaws venue in Leeds which also promises a cheeky, secret afterparty, we are reliably informed. All of those should be good. A Joe's Bakery record label (releasing undiscovered obscurities and oddities) is coming very soon too… Their plan there is to release limited runs of 250 hand numbered 12″s with edits and original tracks from friends of Joe's Bakery. For the first few releases they have Diavol, Jaz, Basso and themselves lined up. We're looking forward to those immensely. Keep an eye on their website and Facebook page for news on all of the above as and when it happens. And ENJOY.
More mixes on Racket Racket can be found here.