Our first new mix in a few months comes from Growing Bin Records main man, Basso. His effort, as anticipated, is an all-embracing aural delight.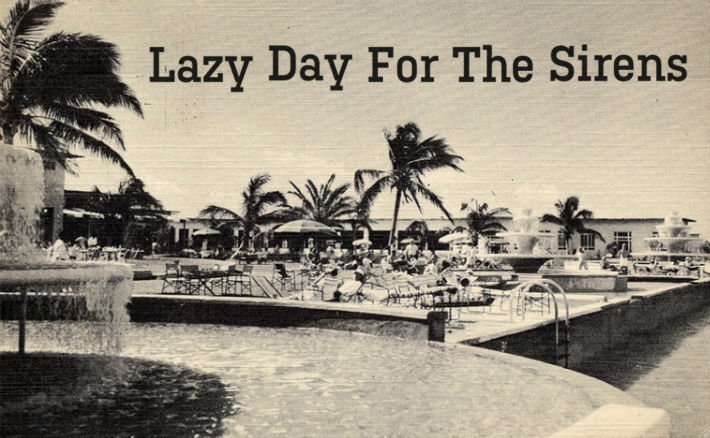 Lazy Day For The Sirens
The Growing Bin Records website (and the sister blog) are both sites that are truly worthy of a daily online perusal. Not only does the record shop have a ridiculously covetable selection of top drawer rare and second hand vinyl from around the world – and across the genres we have a major affinity with – but it's maintained with, and by, the infectious and personable personality of the man behind this mix, Basso. We first heard of Basso through a mix on Lovefingers a good few years back; and then a recent mix on the superb, Seek Magic blog was the impetus needed to drop him a line and ask for something for Racket Racket. He didn't let us down.
The mix covers a wide range of styles, just like we like our mixes. From some ethereal female vocal led Balearic folk vibes through to some off-kilter European disco-pop offerings and plenty more. This, the latest in The Breeze mix series (the same series as the mix Basso put together for Seek Magic) has everything, really and we have a feeling you're going to enjoy it. There will also be some breezy flavoured edits from him out soon. You can keep up to speed with all things Basso and Growing Bin through his SoundCloud profile and of course on the Growing Bin site. And why not buy yourself something nice from Growing Bin on pay day too.
You can find more mixes on Racket Racket here.