Prefab Sprout live in Munich in 1985. Paddy and the team in their prime. Not the finest quality film footage but easily one of the finest UK bands of their era. Simply stupendous. Thanks to Nick Cubley for sharing this one with us.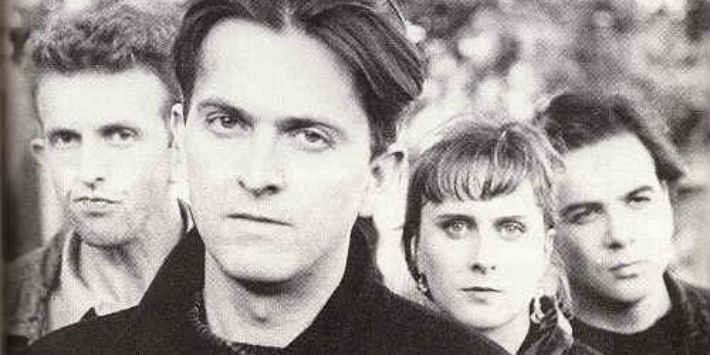 Expect loads more from Seek Magic's Nick on RR over the coming weeks and months including a retrospective mix showcasing the work of Prefab Sprout in the very near future. We can't wait and you should be excited too. He done this superb mix for us a year or two back that you could do a lot worse than to stick on the laptop – and turn up loud – while you're doing the ironing or making a Sunday roast this weekend, or any occasion that grabs you, for that matter.
And here's a few words from Nick himself, on one of the bands of the 20th century – Quite probably County Durham's greatest ever export…
Steve McQueen still sounds fresh today. It might be something to do with Thomas Dolby's silky production, but the songs will always resonate, untarnished by time. McAloon's legend has grown along with his beard. In the north-east, sightings of Witton Gilbert's finest are surprisingly frequent. One friend of mine described chatting to Paddy in the midst of a crowded Northumberland St in Newcastle. I, myself, once caught a glimpse of him crossing the bridge in Durham City, but did not have the courage to make myself known to him. So much for the reclusive genius.
This film captures the raw spirit of a band at the peak of their powers. Paddy's voice has never sounded better. For a band that soon after began to dread playing live, you would never have guessed it from this footage. I only ever saw Prefab Sprout live, just the once, a few years later at Liverpool Royal Court. For that I am eternally grateful.
– Nick Cubley, Nov 2015
You can watch more things on the Racket Racket right here, right now.