A new mix from Seek Magic on Racket Racket. A warm, rich and heady brew of balearica and euro-pop with more than a little nod to our friends in France, throughout it. Enjoy.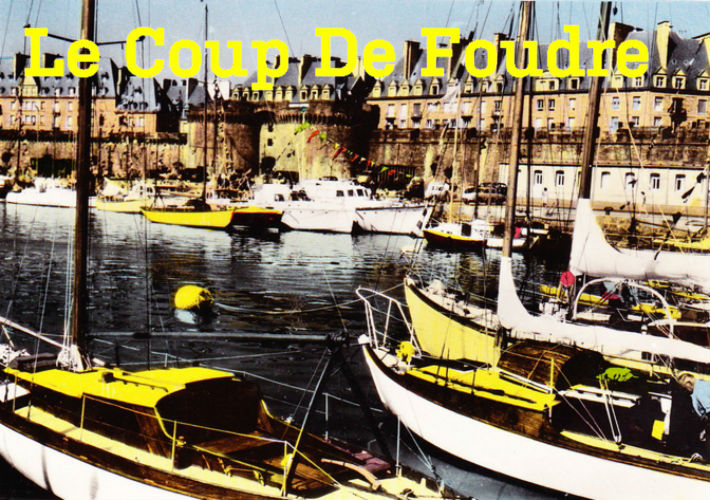 Le Coup De Foudre
Having met and hit it off with Nick, Dave and Danny from Seek Magic at the Aficioando event at the Soup Kitchen in Manchester (which saw a great Land Of Light live set) we asked for a mix from Nick. Already being well aware of the quality and vibe apparent on the Seek Magic blog that Nick and the guys run from Newcastle, we knew there was a bit of a mutual appreciation going on and lots of synergy with what we try and do, promote and celebrate in Glasgow. This mix proves the point with style and class.
The Seek Magic blog is definitely worth keeping an eye on and the guys also put on a monthly event at Tanners in Newcastle. A night that plays host to some of the finest collectors and enthusiasts of the kind of music we dig, on a regular basis, complimented by Dave, Nick and Danny's exquisite taste too, of course – Balearic beat, trop pop, unlikely disco and everything in between, with a truly 'anything goes' musical policy true to the Balearic spirit. Recent guests have included Eighty Six and Balearic Social. Le Coup De Foudre sees the boys channelling a distinctive European sound, with a number of French tracks in the mix. Purely coincidentally, of course…
Racket Racket will be in attendance and spinning a few slabs in the September edition of the Seek Magic night. More on that soon. In the meantime check out Seek Magic and enjoy the mix.
Listen to more mixes on Racket Racket.