Good friend of the family, Adam Taylor delivers a delectable moon themed mix for Racket Racket. Hope you dig his lunar jounrney as much as we do.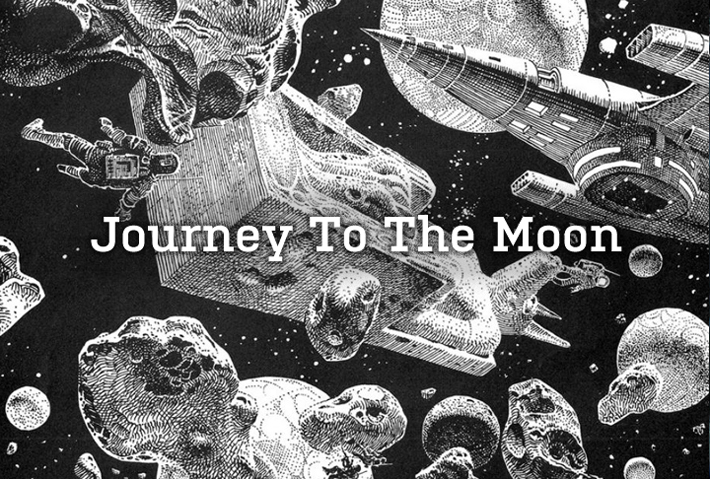 Journey To The Moon
Love this and more than happy, for a change, to let the music, the moon and the mix do the talking. Here's a little from Adam though for before the journey begins…
I bought an LP called Journey To The Moon (a recording of the voices of astronauts) for a couple of quid a few months back, mainly because I liked the cover, but also because as a kid I'd had a bit of a fascination with space travel. When I listened to it I thought it might be a bit more interesting with some music in the background to lend it a bit of ambience. That got me thinking about other records that might sound good on a journey into space and I cobbled together this mix one afternoon before the kids got home from school…. and that's about it.
– Adam Taylor
Adam joins us for the next Racket Racket Session at The Arches on Saturday 31st May. Should be a good un'.
More mixes on Racket Racket here.
And for more moon themed nonsense have a look and a listen over at the Wired To The Moon section of the site here.
(Image above courtesy of the amazing Moebius, otherwise known as Jean Giraud)