Another selection from Ripped In Glasgow chief, Moggie's collection of Scottish club flyers from the 1990s. Thanks again to him for sharing with RR.
For the first selection of these click this here link – 90s Club Flyers #1.
And if you want to follow Moggie (who, incidentally, apologises again profusely for the blu tack) on Twitter you can do that here, and if you're interested in joining the Ripped In Glasgow Fb group, then Email 'em…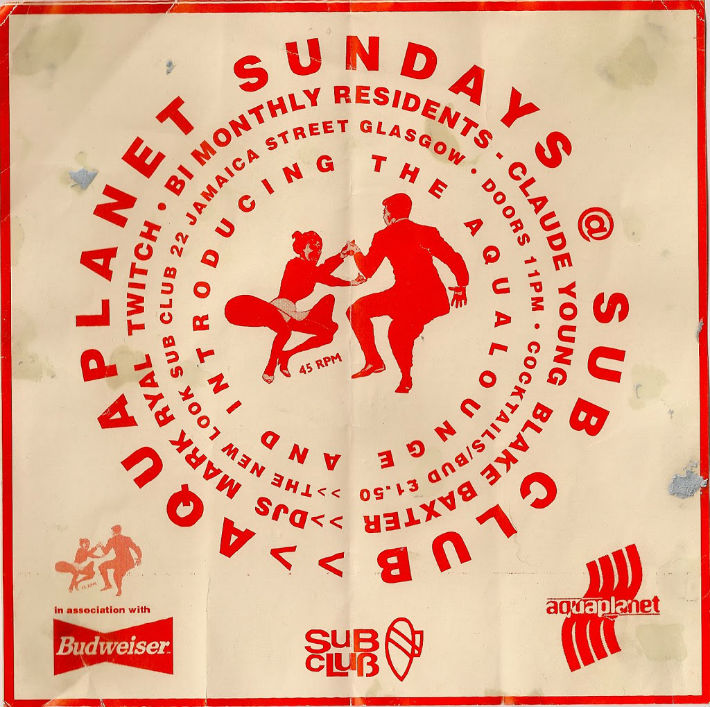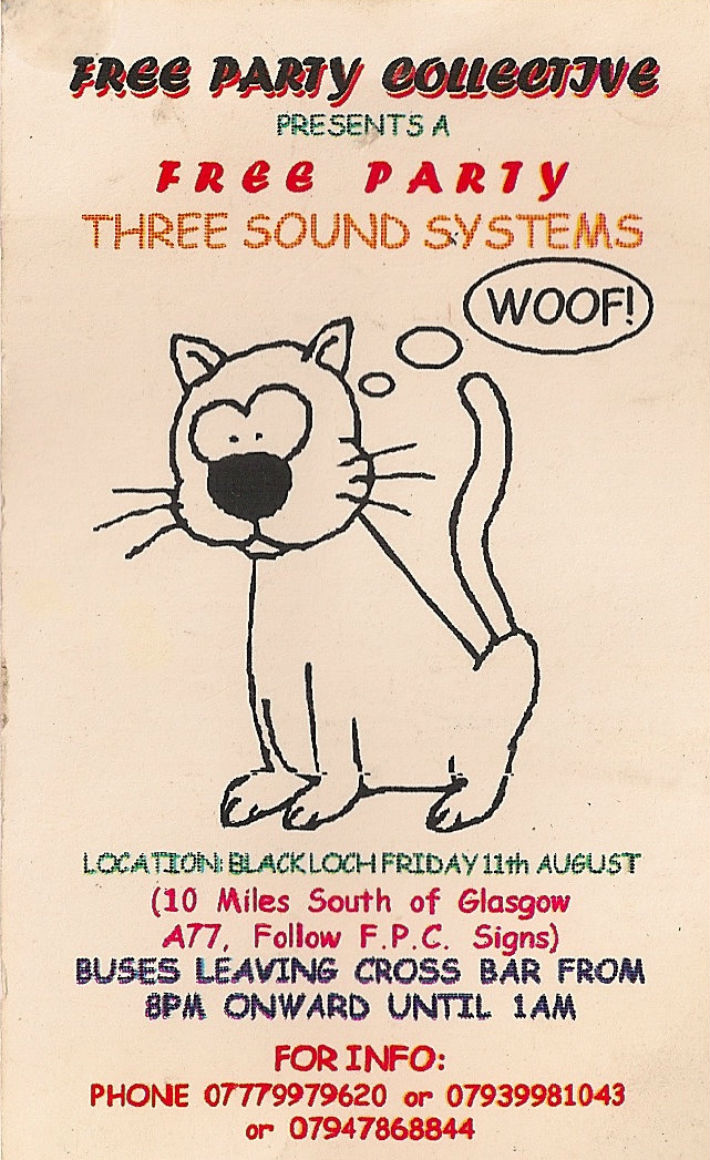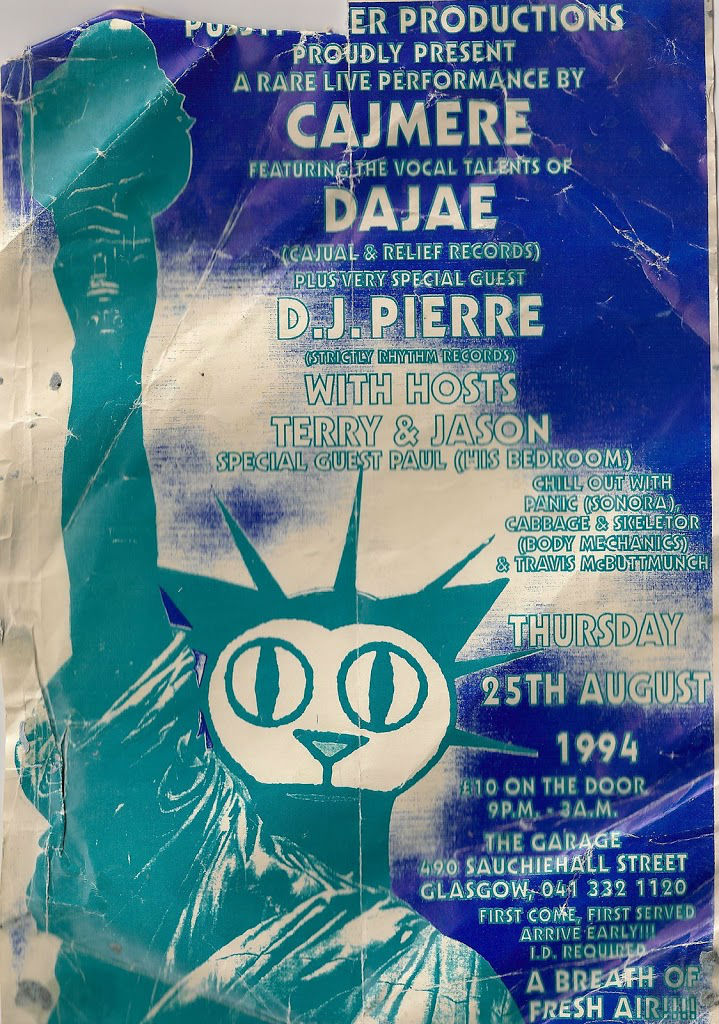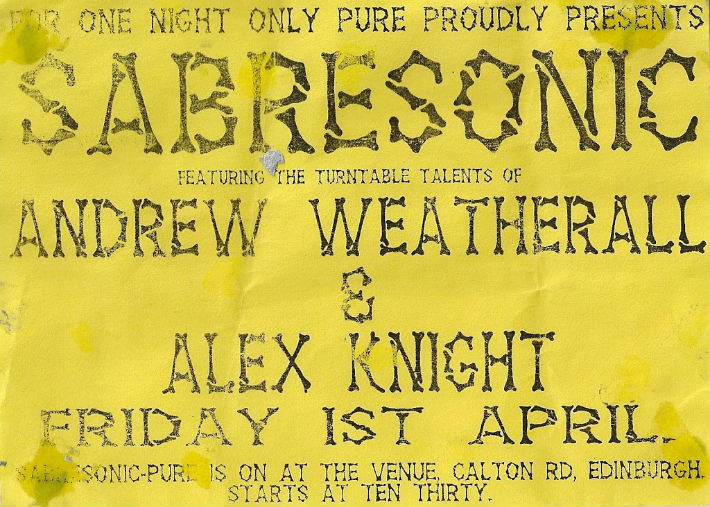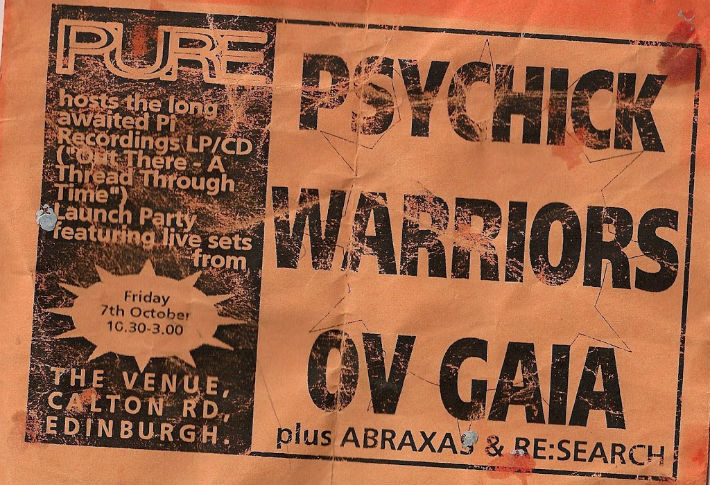 I couldn't get enough of PWOG back in the day and had the privilege of attending both this gig at the Venue and their show at the first Pure @ Barrowlands. Both shows were tremendous.
What to say about this bunch? Bunch o'weirdos from the Netherlands, in with all the Temple Ov Psychick Youth malarkey (entry requirement = a sample of your blood, saliva and spunk).
Didn't stop them from making brilliant spooked-out tribal music though. I got told that their pre-gig ritual was to lie in silence and complete darkness for an hour before they went onstage. Got talking to the merchandise guy at said Barras gig and was checking out their latest release at the time which was a double-pack of rhythms for mixing. The guy said "if you're getting it get the vinyl rather than the CD 'cos you get an extra track". I didn't do CDs but was intrigued as the tracklistings were the same. "You play side A and side C on decks at the same time and it creates an extra track with hidden messages". My mind exploded at this point and I had to run upstairs to see Derrick May. Crazy days and nights back then…
Eventually when I did get my decks I tried it out one night. Load of pish! Still fired the 'new' track up anyway though.
PWOG were a massive hit on the old blog – I got sent a couple of exclusive bits and pieces from none other than Tim Freeman, chief PWOG-er, which was pretty humbling…
– Moggie (Ripped In Glasgow)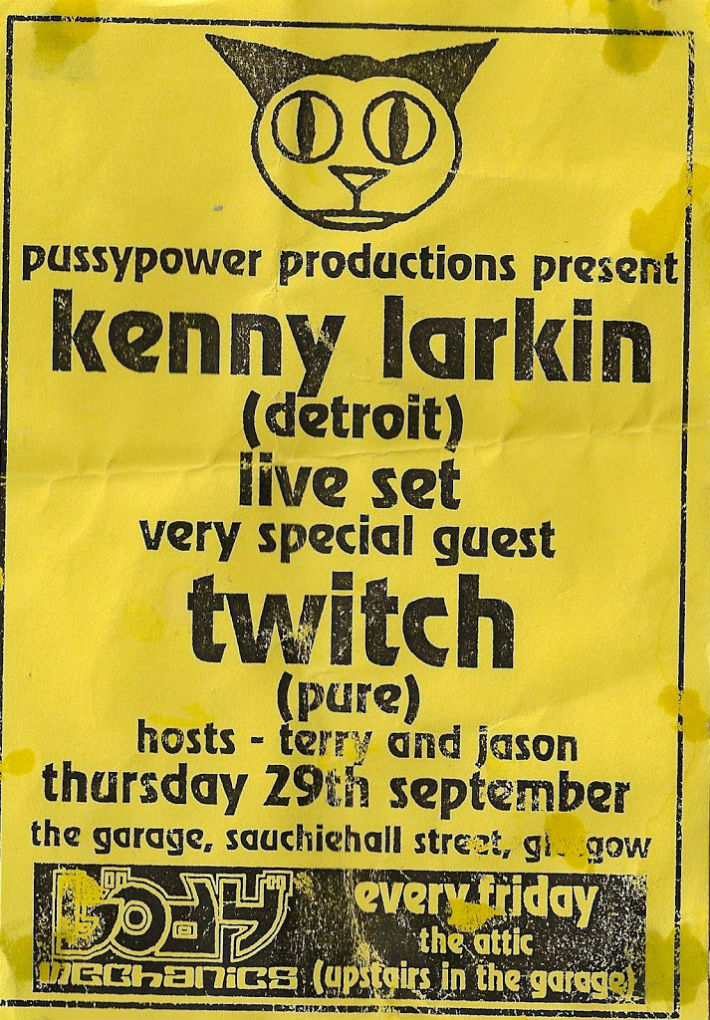 Now, according to PussyPower's Terry and Jason and Twitch from Optimo, the above Larkin gig didn't actually happen… No-one remembers exactly why. Got as far as the flyer stage… If anyone can shed any light on that one, get in touch! A long shot probably…