Two beautiful gifts have made their way to Racket Racket HQ over the last month and given the buzz earlier in the year around Jamie Oliver's basement find we felt this one was timely.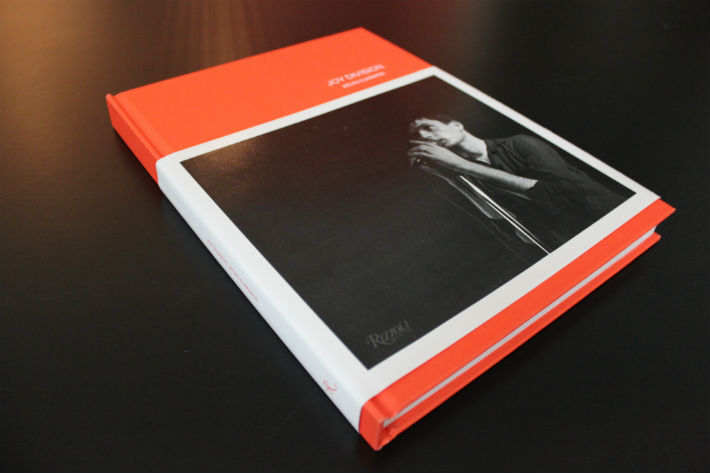 Firstly, the 2010 book by Mancunian photographer, Kevin Cummins, which provides a comprehensive chronological diary of Joy Division photography. Some of the iconic snaps he took will be indelibly fixed in many of your brains already but there is plenty more in there that you wont have seen before; and to have it all packaged together in such a covetable book is the main thing for us. A joy.
The simple but highly attractive and compelling design is down to the graphic design prowess of Mark Farrow's Farrow Design. The man responsible for lots of the early Hacienda and Factory posters as well as much of the Pet Shop Boys and Spiritualized trademark, minimal and totally contemporary record sleeve artwork in the 1980s and 1990s. The design of the Joy Division hardback allows the right amount of space for the photos and also the many Joy Division posters and flyers from Manchester in the late 1970s (some of which we're sure would have been designed by Mark Farrow) to breathe. These DIY, yet stylish and often surreal, posters, flyers and other ephemera such as Joy Division badges really set the book apart. There are also photographs of the band's setlists and musical instruments and Ian Curtis's lyric notepads and postcards in amongst it. Some pictures below to give you a taster but we think you ought to just buy the thing. It won't disappoint.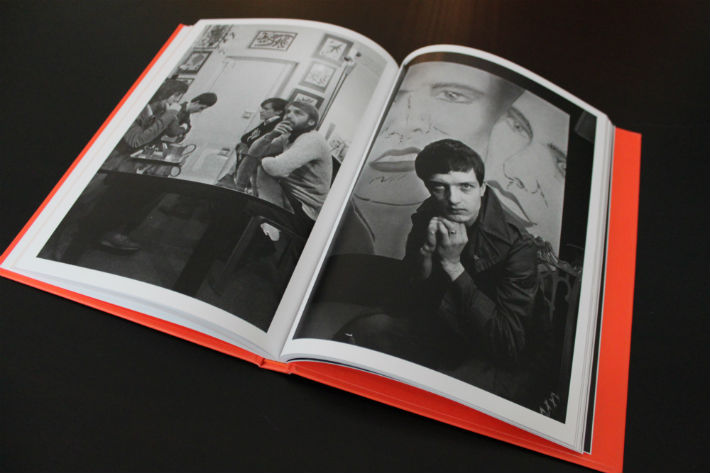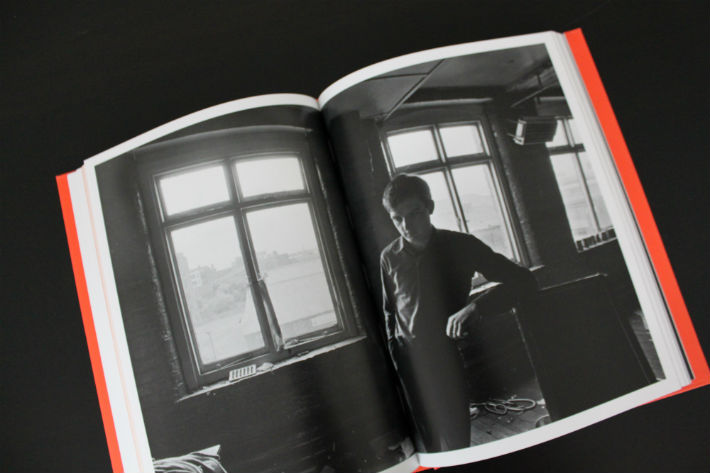 And, the second gift, sticking with the Joy Division theme, an Unknown Pleasures (FACT 10c) cassette box set in great condition. Lovely and subtle Peter Saville designed inlays inside this one.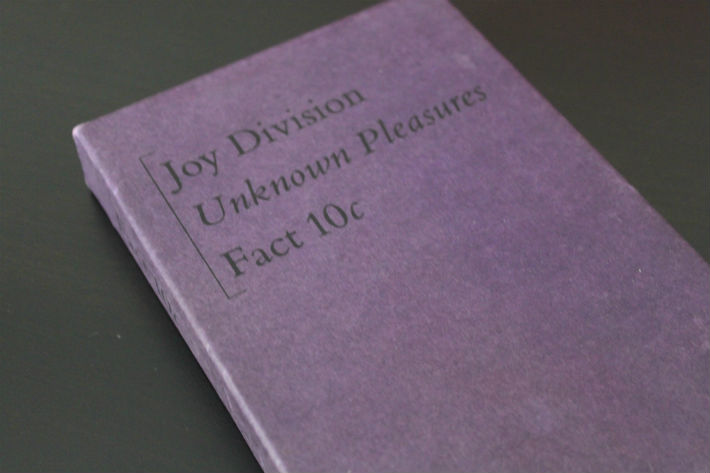 The album, as I'm sure you know, speaks for itself and the artwork here probably isn't new for anyone reading however that said – we think this trademark Joy Division post-punk art minimalism should be celebrated at every and any juncture. Feast your eyes on the simplicity and beauty of Saville's work.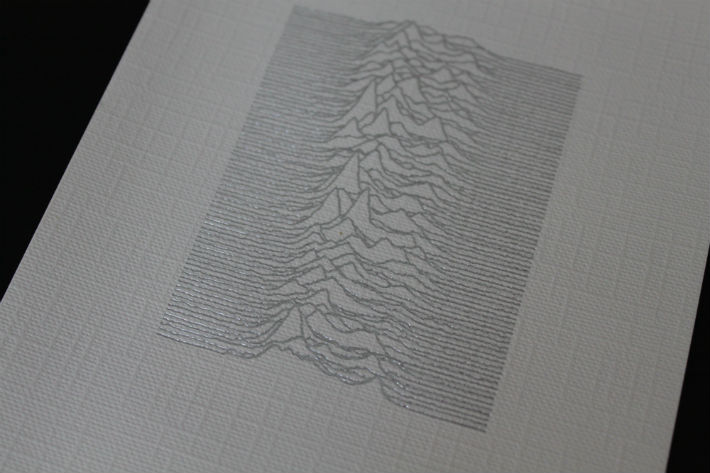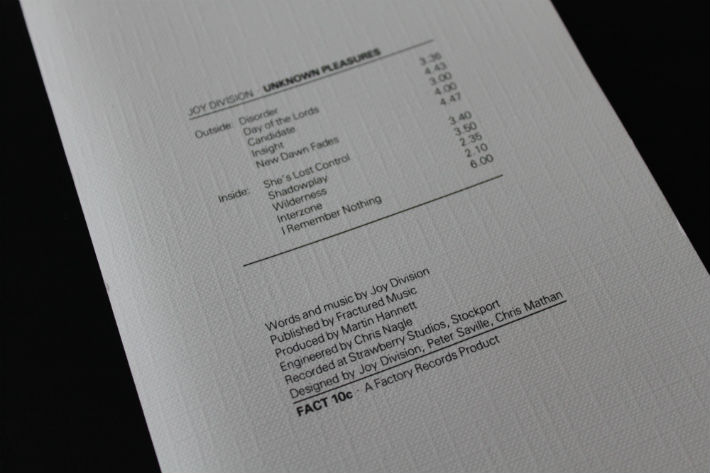 Special thanks to Denise Ross from IDENTI for the photography.
(Feature image, on home page, of Factory courtesy of Kevin Cummins)