We caught up with Christopher Wright from Turbo Island – the clothing and illustration label – named after a certain, slightly notorious, little hang-out – in Bristol about his work. Work that's caught the imagination of the (credibly minded muso) nation over the last few years. Christopher's work is truly splendid, daft and playful; and has all the correct queues when it comes to illustrative style and when it comes to a diverse musical taste and pop culture references. You could, quite frankly, do way worse than to bag a Tee or two as a last minute Christmas pressie for yourself or a loved one… or us for that matter. Just saying. The man's evidently a good egg and in it for all the right reasons. Hat's off, sir.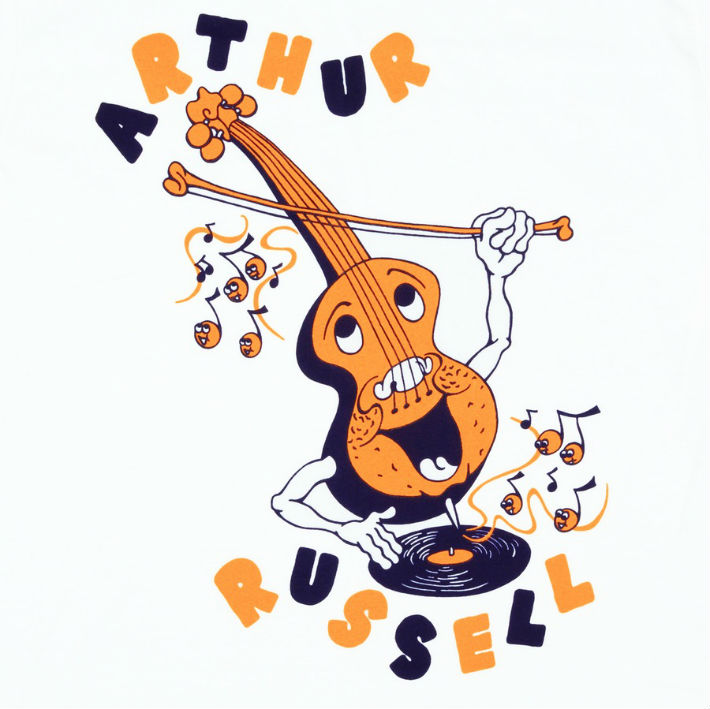 I made an Arthur Russell T Shirt (and vest!) about 5 years ago. I guess that was the start of Turbo Island. I'd only printed 30 or something. Didn't get round to doing a re-print till a few years later, by which time I had a few other half ideas brewing. Enough to start a label I thought…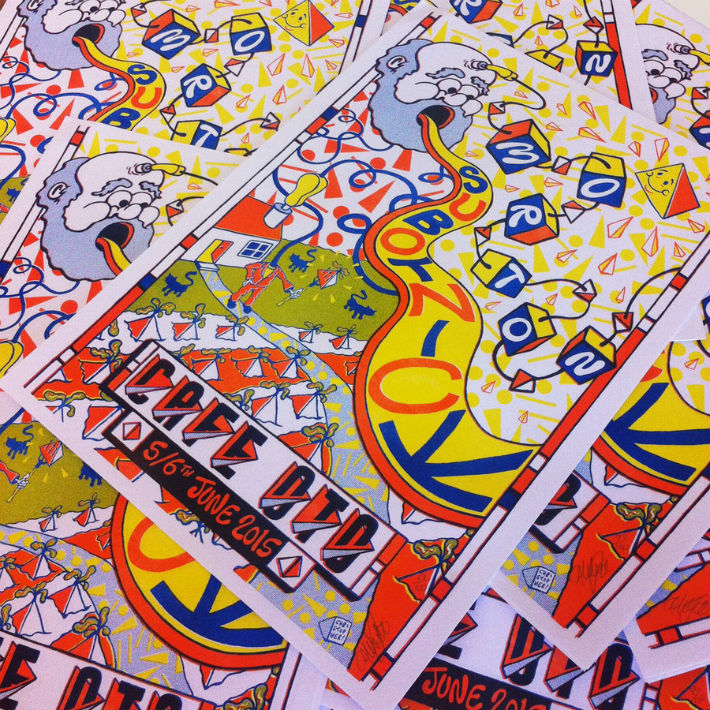 I already had some experience of the T Shirt thing with a silly venture called Sports Cheeses (including the famous bRiebok image among others) and through sharing a studio with my mate Cedric (African Apparel). There's been Tees hanging around my studio for a while now.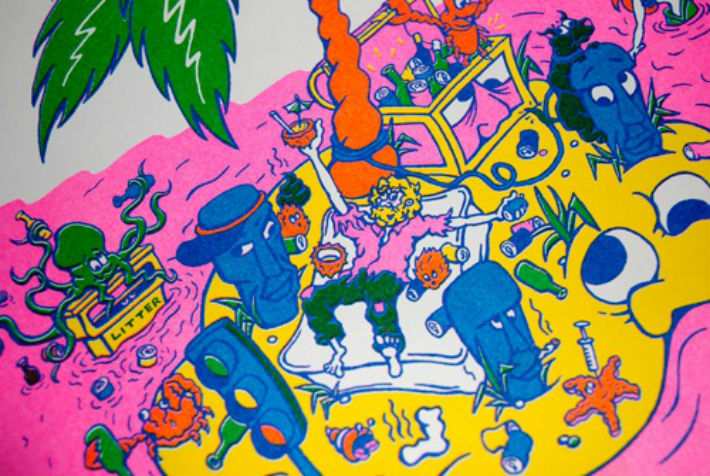 The most satisfying thing for me is that I've found a reliable platform for my own illustrations. I've always done poster work for gigs and parties in Bristol and beyond. I'm happy for Turbo Island to encompass all my music-y artwork output – not just the T Shirts. It has – however – left a pure illustration career in the lurch a little. I was half way through creating a children's book called Chester's Chip Shop. A world of role reversal, the scenes in that had included A Tree Up A Cat – saving a Ladder from the top of a Fireman and Feeding the Bread some Ducks…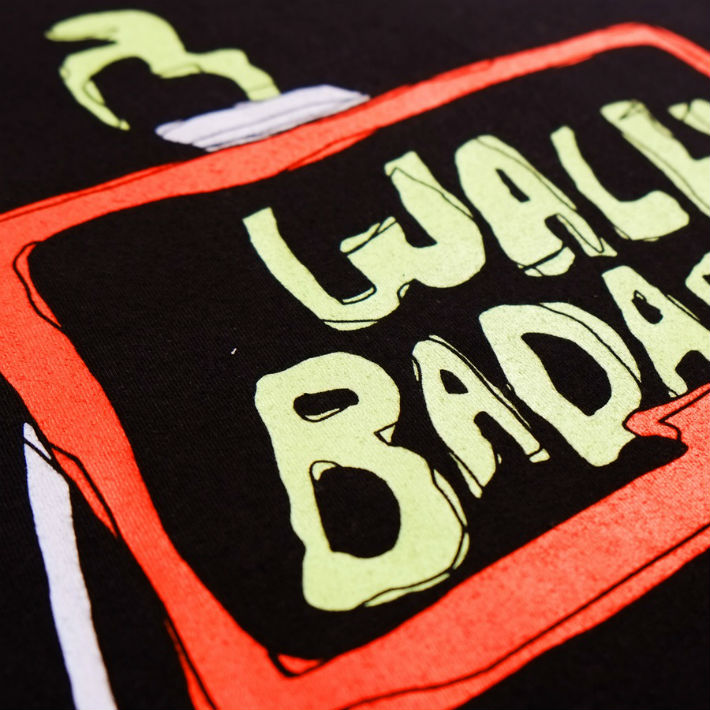 I've never been in a (proper) band, per se, and I've never been a DJ, so Turbo Island gives me my big music fix and outlet. With regards to who and what appear on the T Shirts it's maybe more about the idea than the artist in question. For instance, I really really want to do a Durutti Column Tee, an Orange Juice Tee, a B52's Tee, but nothing worthwhile has happened in the sketchbook yet!
So many ideas are throw-away a lot of the time, but a week later it might get a second chance. The current dilemma, is this Neneh Cherry idea shit?
– Christopher Wright (Turbo Island head-honcho) Dec, 2015
Personally we love the Neneh Cherry number and wait with baited breath at the prospect of a Durutti Column clothing item in the near future. Do it, Christopher.
Check out the main man's site and shop here. Our favourites are the YMO and the Wally Badarou and the latest Robert Wyatt and Dinosaur L are none too shabby either. Happy shopping, readers.