The complete video collection. Directed by Jean Paul Goude, this one should prove suitably entertaining for anyone with an interest in these two exceptional artists. Ladies and gentlemen, Miss Grace Jones…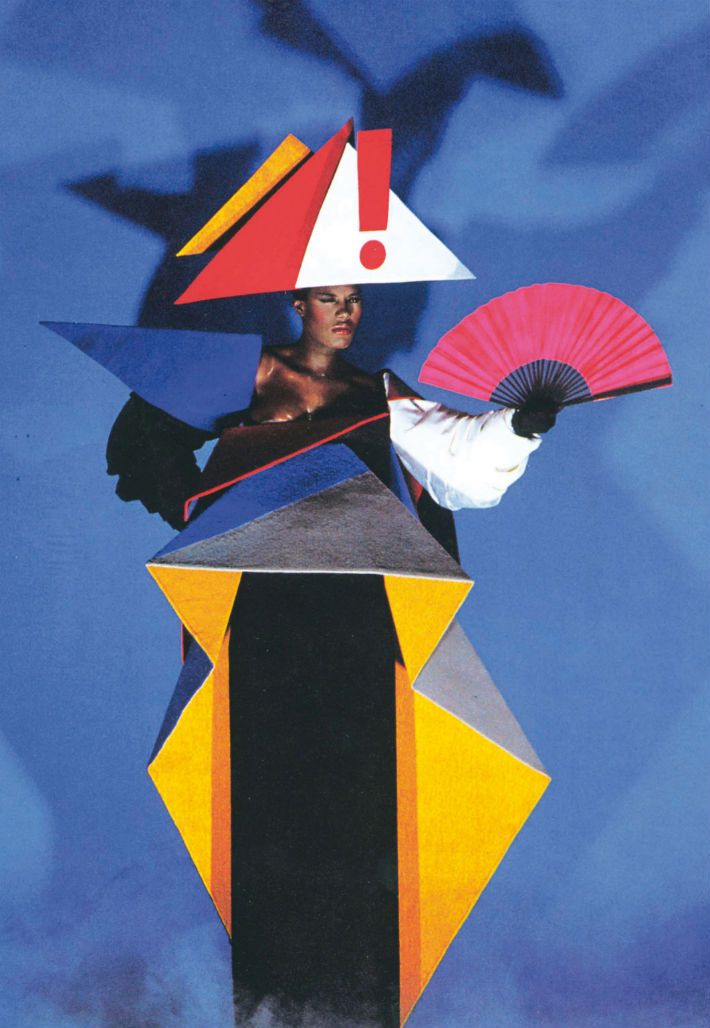 Carrying on from the Island Records and Compass Point tip of the last few weeks (years) this one was released in 1986 and features the following classics (and their accompanying and highly entertaining promo videos) from the Jones canon in one seamless film. Enjoy.
Slave To The Rhythm
Warm Leatherette
Walking In The Rain
Feel Up
La Vie En Rose
Demolition Man
Pull Up To The Bumper
Private Life
My Jamaican Guy
Living My Life
Libertango/Strange I've Seen That Face Before
Directed by Jean Paul Goude
Produced by Eddie Babbage
New York Sequences by Michael Shamberg
Released on RCA/Columbia VHS, 1986
More films on Racket Racket can be found here.
And you can check out more from the source of this one, Jordy on Vimeo, too. And the Jean Paul Goude website is also pretty cool.