GK Machine has put together a brilliantly varied mix for us featuring lots of exclusive new records balanced with some rare beauties for good measure.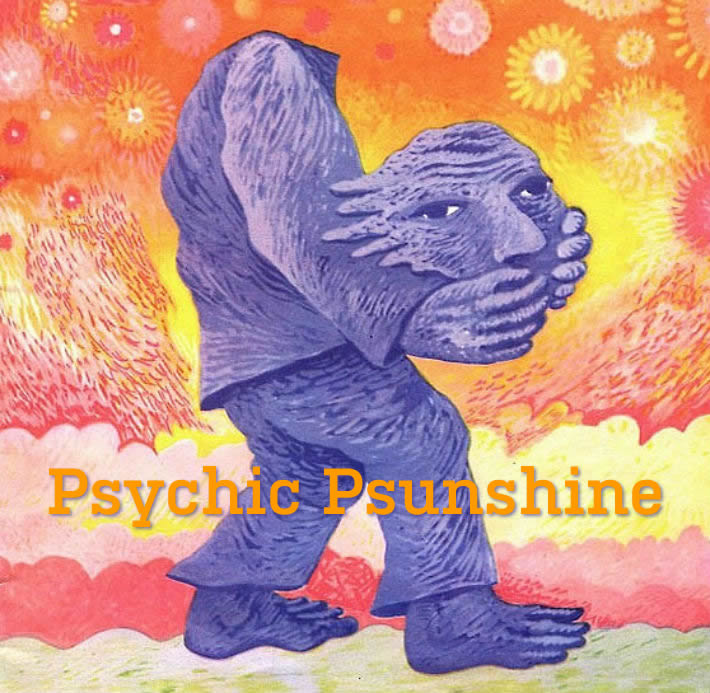 Psychic Psunshine
When we first heard GK Machine (Gordon MacKinnon) he was playing a warm up slot for Brian D'Souza at Optimo's fairly short-lived replacement night, Hung Up! at the Sub Club. The fact that he and Keith – JD Twitch – are good friends came as no surprise as they both share a distinct and all-encompassing passion for music from the fringes of the fringes – often venturing into dubby, dark, deep and mystical musical territory.
This mix is fairly representative of the type of thing GK Machine will play at his Sunday residency at Chinaski's in Glasgow and takes the listener on an, at times, relaxing and at times disturbing (and semi-hallucinatory) but altogether pleasant aural journey with a truly global yet totally counter-cultural vibe. Mr Machine is also a highly proficient musician and producer and runs the Kill-Yr Idols night at The Berkeley Suite.
Keep an eye on his official GK Machine site here for more from him.
(The image above is Jüri Arrak's Suur Toll from 1982)