Athens based DJ and blogger, Chris Kontos has kindly compiled this beautiful selection of music for the latest Racket Racket mix. Relax and enjoy it.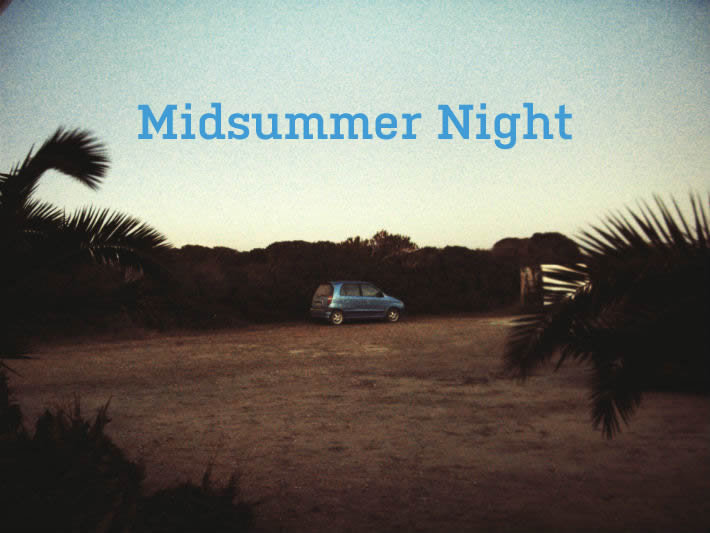 Midsummer Night
Over the last two or three years we've heard some, quite simply, stunning mixes from Chris on the likes of Test Pressing, LNCC, Noncollective and Noise In My Head. Between those luscious listening experiences and his fascinating photography and blogging work on A Journal of Curiosities and new project Kennedy Magazine, he is someone who we feel a strong resonance and affinity with. So to say we're overjoyed to have the pleasure of presenting one of his mixes here on Racket Racket, would be about right.
Here's some words from Chris himself to accompany the mix:
I was born in June around the time were nights begin to feel so warm that you push the nightsheet lower on your sweaty body to let the faint breeze coming from the open window hit your skin like a splash from the ocean. Eventually you wake up checking your lover's body moving lazily to the rhythm of her breathing. You take a better look and think how much you love this body laying there on that small bed and you reach for the little refrigerator humming like a cicada in the night to get some water.
The humming from the fridge is the only noise in the night in this parts of the world. Only on some nights you can hear the crashing of the waves at the beach down the main road. Or the sound of the old rusty water pipes squeaking like a trumpet player rehearsing in the middle of the night. This is the soundtrack of our summers. Or maybe the Penguin Cafe Orchestra playing while we are holding hands on that empty balcony watching the sun diving into the sea while we hold hands tightly. This mix was made with all those summers and that soundtrack in mind as always.
You can find more mixes on Racket Racket here.