Our man, David Barbarossa provides the party soundtrack for Christmas Eve. Have a wonderful Christmas everyone.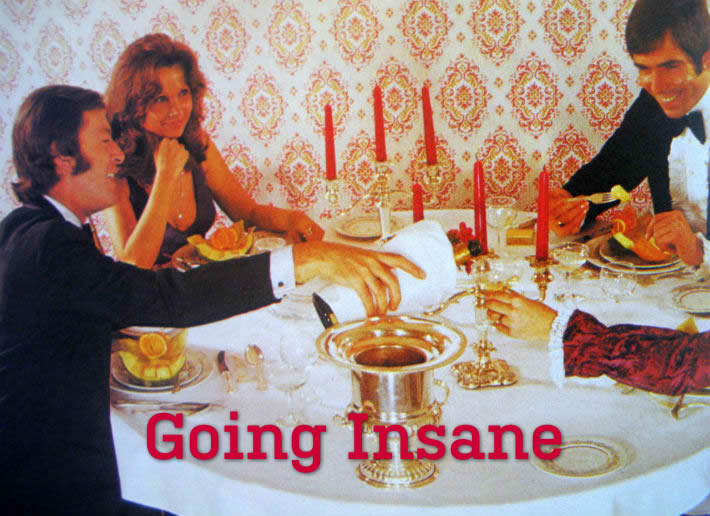 Going Insane
Normally we ensure that all posts, articles and mixes on a Monday morning are of a gentle, soothing and relaxed persuasion in order to ease you into the forthcoming week at work. Today, however, is Christmas Eve so there will be none of that. Our good friend David Barbarossa has prepared a feast of a party mix for your listening pleasure so crank it up and let's get ourselves prepared for a funky festive season.
David, who interviewed Stuart Leath back in June, has been a good friend of ours for many moons now and we had the good fortune of having him on board playing fantastic music at our launch party back in April. On Saturday 29th December he launches his new monthly Saturday club night, David Barbarossa's Midnight Message, at the Berkeley Suite in Glasgow – so if you're still desperate for a dance after our Christmas Party on Friday 28th, then that's the place to head to. You just might see us there too. You can also keep up to date with David and his fabulous record collection on the regular Wild Combination weekly radio show.
"Wall to wall midnight music, drunken disco extensions and exotic treats for your pleasure."
Have a look and a listen to more mixes on Racket Racket.
And merry Christmas one and all. x