The first mix of 2014 is a dark and atmospheric, ambient affair with some Kraut vibes for good measure. All put together by our mate Pete Burton, who produces under the Missile Crisis and, more recently, TimeDog aliases. Enjoy.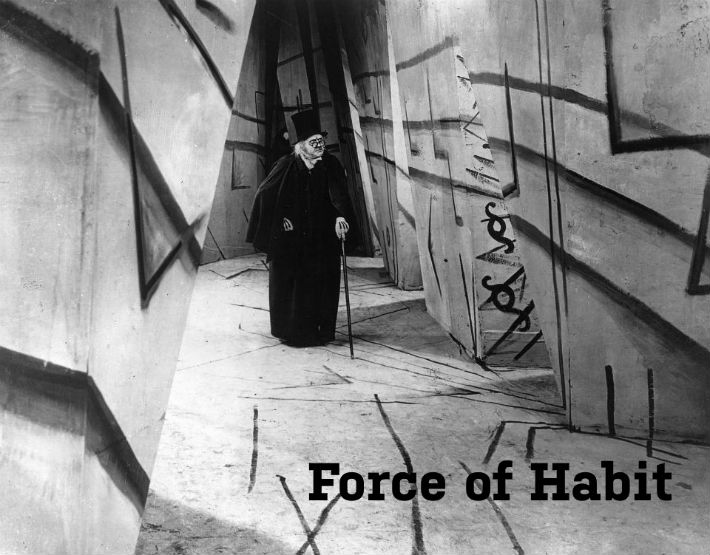 Force Of Habit
A brilliant, spectral and otherworldly listen this one featuring the likes of Durutti Column, Tropic Of Cancer, Richard H. Kirk and Four Hands amongst many more equally fantastic selections. Pete manages to take us on a classic sci-fi soundtrack inspired trip that is both totally timeless and utterly spellbinding. The first track comes from the same place the feature image above does – Bill Nelson's The Cabinet Of Dr Caligari soundtrack. A good start in our book.
Pete, who's Solar track under the Missile Crisis moniker appeared on the first Horn Wax release, has his first album as Timedog, called Another's Solitude, coming out on the excellent Elephant Recordings in October. It's available to pre-order here. We recommend you check that out. And if you like the vibe of the mix, then have a listen to Pete's recent output on the TimeDog SoundCloud channel here. As Elephant Recordings put it "Glasgow's TimeDog evokes memories of Tangerine Dream and of dimensions out of reach of man. An album of intrigue and excitement." We can't argue.
And after you're finished why not listen to more mixes on Racket Racket.