Edinburgh's Summerhall Galleries presents an exhibition of photographs of two monumental names in the world of pop art, Andy Warhol and Joseph Beuys.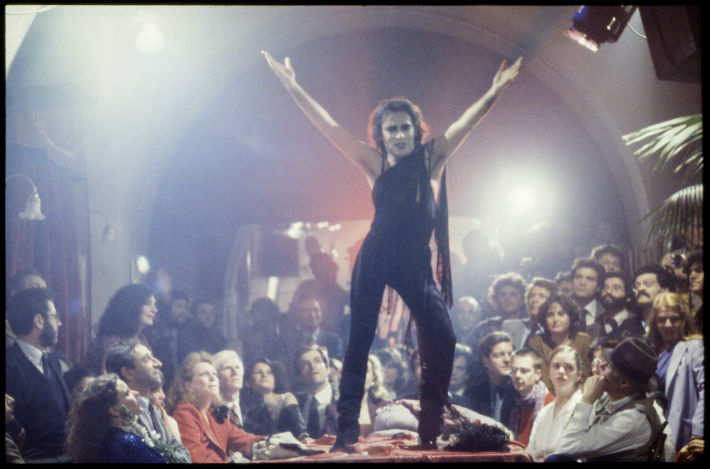 The never before seen exhibition of 29 colour photographs documents a party held for Joseph Beuys by his friend, Andy Warhol, began on Saturday 15th December and will end on Saturday 26th January.
This one's not to be missed. Here's what the official Summerhall website says about the exhibition:
In 2011 a number of colour transparencies of a party held by Andy Warhol in honour of his friend, Joseph Beuys, appeared on eBay. Astonished, we immediately contacted the seller and travelled to Italy to buy the collection.
What we found were twenty-nine extraordinary images thought lost to art history – colour photographs of the two most important practitioners of pop art and conceptual/performance art while they were in a late nightclub celebrating Joseph Beuys' birthday. One photograph (by John Studulski) of the event was known (and published elsewhere as an editioned print and poster) but the rest of the night was never believed to have been recorded on camera although some film clips exist.
At this first ever showing of these candid photographs in exhibition anywhere in the world, the full events of that night can be seen – from Joseph Beuys cutting a cake in the shape of his own famous hat to a cross-dressing cabaret performer – the famous Italian performer Renato Zero – who Warhol seemed to think might make Beuys uncomfortable but clearly did not!
More info here.