Innes Reekie takes a look at the life and work of Alexander Trocchi to coincide with the play adaptation of Cain's Book now on at The Arches, in Glasgow, as part of the Behaviour Festival.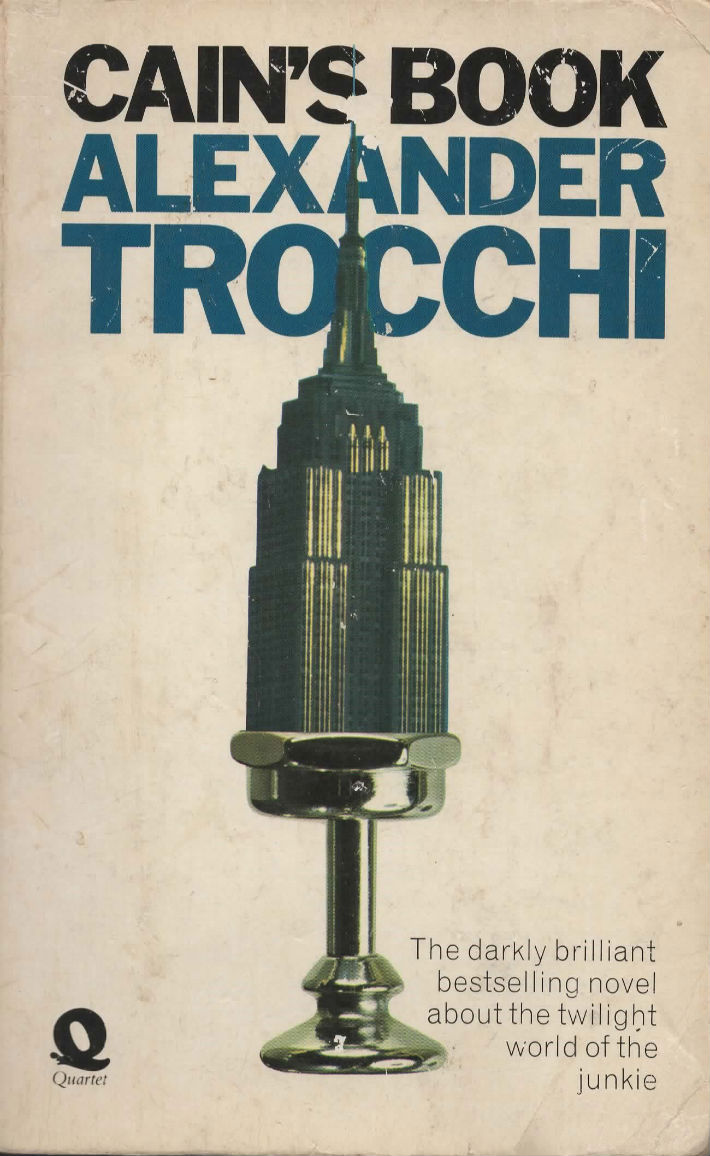 Contrary to popular belief, Irvine Welsh wasn't the first Scottish novelist to deal openly and candidly with his long-standing relationship with heroin. He was pre-empted some thirty-odd years by a hip, young Glaswegian of Italian extraction named Alexander Trocchi. When Cain's Book was published in 1963 it was burnt, banned, prosecuted and subsequently elevated to cult status, along the way being favourably compared to Nelson Algren's The Man with the Golden Arm and Burroughs' Naked Lunch as the 'other' greatest novel ever written about heroin addiction, although it is perhaps closer stylistically to Burroughs' earlier Junky due to its largely autobiographical content.
Allen Ginsberg described him as "the most brilliant man I've ever met… another Neal Cassady", Burroughs viewed him as "a unique and pivotal figure in the literary world of the 50s and 60s, an individual, that's it… they don't make 'em like that anymore", whilst Irvine Welsh's depiction of Trocchi as "the Scottish George Best of the literary world" is decidedly more accurate than it is flippant. However, his publisher and friend, John Calder, helplessly witnessed his genius being snuffed out – "There was simply a lost writer there, lost because of heroin. I've known many drug addicts, and I've known nobody who was able to cope with it as well as Alex, but it killed his talent. He's the biggest example I know for not getting involved in any way with drugs".
Yet despite the kudos afforded him by his contemporaries, Trocchi still remains relatively unknown in his native country almost two decades after his death in 1984. It could be that he spent much of his working life outside Britain, preferring instead the manifold temptations on offer in the existentialism of the French capital in the 50s, and the Beatnik lifestyle prevalent in early 1960s America. On the other hand, he did little to ingratiate himself with the decidedly tight-arsed British literatti through his constant championing of European writers and his own unflinching self-belief, which resulted in the well-documented occasion when he addressed a group of Scottish nationalist writers at the 1963 Writers' Conference at The Edinburgh International Festival, and claimed "… of what is interesting in the last twenty years or so of Scottish writing, I myself have written it all". This outburst so incensed poet Hugh MacDiarmid that he denounced both Trocchi and Burroughs as "vermin who should never have been invited to the conference", and later described Trocchi as "cosmopolitan scum, a writer of no literary consequence whatsoever".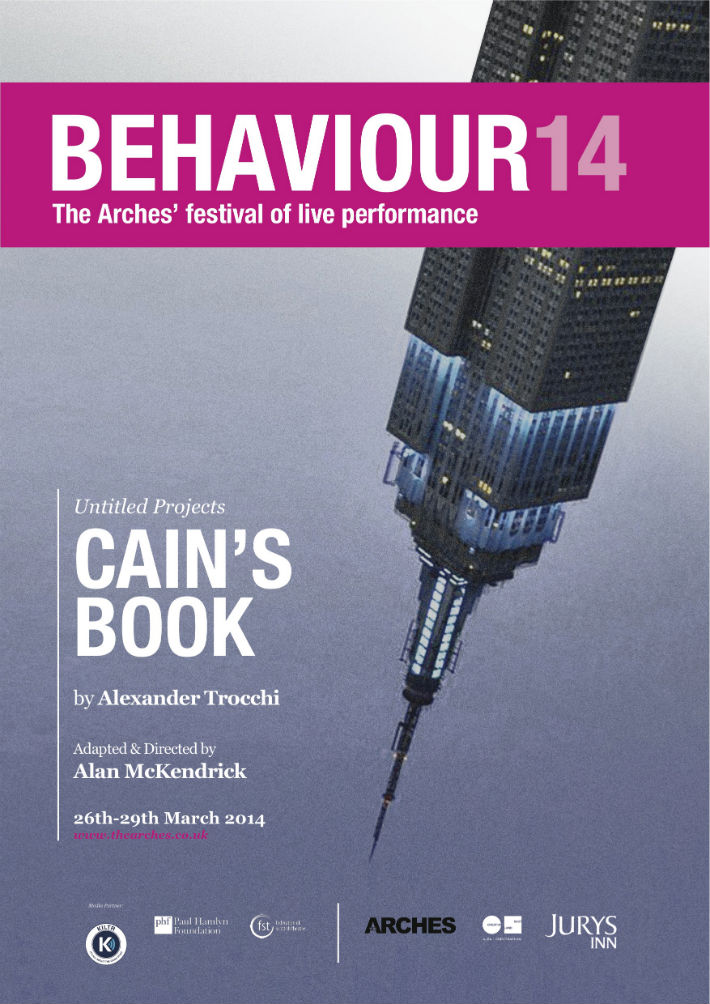 Fifty years on, Trocchi still has the ability to shock with his writing, much of which is back in print today courtesy of John Calder and Edinburgh's Rebel Inc, but it is his own outrageous lifestyle which still manages to make a mockery of most of today's young pretenders by comparison. During his lifetime he had tread an increasingly thin line, intent on living out his nihilistic beliefs to the extreme, proving himself in many ways to be the outsider of existential literature.
Despite the kudos afforded him by his contemporaries, Trocchi still remains relatively unknown in his native country almost two decades after his death in 1984…
Despite this stance, Trocchi knew everyone of any consequence in the cultural world and had quite a reputation as a ladies' man during his time spent on Paris' bohemian Left Bank. This came to light while he was editing the ground-breaking Merlin literary quarterly and publishing for the first time, works by such literary outlaws as De Sade, Appollinaire, Beckett, Henry Miller and Vladimir Nabokov. After stumbling across the manuscript for The Story of O, a book he described as "one of the most obscene and obstinately seditious pieces of writing since De Sade", he promptly set about establishing a 'specialist brothel' serviced by the wives and girlfriends of many of his acquaintances, who, surprisingly enough, were seemingly queuing up to come under his tutelage. His friends, on the other hand, merely put it down to yet another of Alex's eccentric whims. By the end of 1955, his reckless experimentation with heroin, opium and sex was beginning to take its toll. He became increasingly confused and a stranger to reality, claiming in a letter to his brother, "I reject the entire system… I am outside your world and am no longer governed by your laws'.
His next move was to New York City where he landed a job manning a garbage scow on the Hudson River, allowing him the freedom to continue with both his desire to develop his heroin addiction and work on his masterpiece, Cain's Book. Things became increasingly out of control; he seduced the wooden-legged wife of a friend and moved her into his barge, began bragging to anyone who would listen that he had murdered a subway train-driver, and revealed tellingly in another letter to his brother, "Groping in the dark, adopting extreme attitudes, using the most dangerous drugs, it has been for the most part a period of extreme alienation. I have touched bottom in my own private hell."
The situation worsened, and following a period in LA hanging with various leading lights from the San Francisco Beat Scene, Alex hit upon the bright idea of moving to Las Vegas with his new wife Lyn, where she could undoubtedly command a high price prostituting herself, in order to support them…and Alex's escalating drug dependence. Before long, they were back in New York and headed for disaster. Cain's Book was finally finished, but Alex was too far gone to attend the prestigious Grove Press launch party and Lyn continued to ply her trade on the streets of the Lower East Side. The reviews were excellent: Norman Mailer wrote "It is true, it has art, it is brave, I wouldn't be surprised if it is still talked about in twenty years." Weeks later Trocchi was arrested and destined for the hottest seat in the land.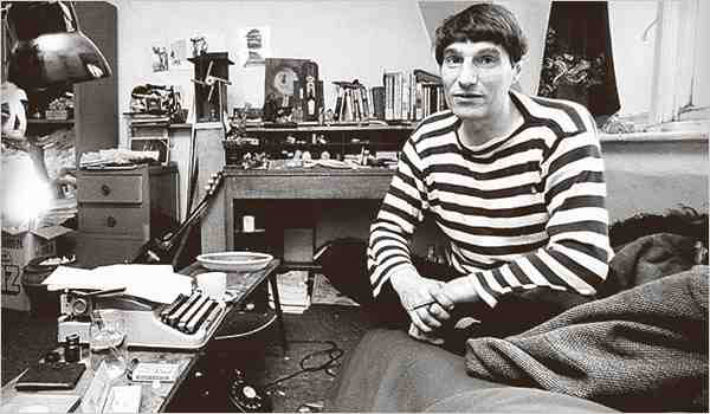 Trocchi had become Public Enemy No.1 after appearing on nationwide television discussing drug abuse, and then calmly proceeded to shoot-up heroin live on camera. It was 1961, and in that one act of subversion, he had put a face to that erstwhile faceless terror which threatened the very existence of America's youth. The heroin addict…the junkie. Not the smartest move, but typically Trocchi, considering he was actually on bail at that point charged with supplying heroin to a minor, and faced certain death in the electric chair if found guilty. The evidence, a prescription bearing his name found in the sixteen-year-old girl's possession, was overwhelming. Trocchi was left with no choice but to jump bail. With the help of Norman Mailer and several other Cedar Bar regulars, he miraculously slipped unnoticed over the border to Canada, where he was met by a young, aspiring poet named Leonard Cohen, who quickly learned Trocchi's company carried with it a certain element of danger. On their first night together, Trocchi cooked up some opium in a pot, then offered Cohen, a novice in these matters, the pot to scrape…
Trocchi had become Public Enemy No.1 after appearing on nationwide television discussing drug abuse, and then calmly proceeded to shoot-up heroin live on camera.
Within the hour, en route to a Chinese restaurant, Cohen claims he temporarily went blind and collapsed amidst traffic whilst crossing Montreal's busiest intersection. Several days later, Cohen offloaded this potentially life-threatening Scot with the greyest skin he'd ever seen, by smuggling him aboard a steamer-ship bound for Aberdeen. Trocchi was in seventh heaven. Cohen had procured for him "…enough Demerol to kill a herd of elephants'…
Trocchi saw out the remainder of his days in London, a state-registered revolutionary, his heroin supplied by the National Health, never completing another book and finally dying of pneumonia in 1984. Latterly, his bohemian existence and the attendant tales of depravity and excess tended to obscure his earlier flashes of brilliance, but while it would be easy to view him as an unfulfilled talent, anyone interested in dipping into his crazy world will find he was an artist, a sculptor, an excellent essayist, an acclaimed translator and a pornographer par-excellence. Not bad for a bloke whom nobody's supposed to have heard of.
More info on the play, which runs in Glasgow till Saturday 29th March, at The Arches here.
Cain's Book is published by John Calder
Young Adam published by Rebel Inc.
Helen and Desire published by Rebel Inc.
A Life in Pieces (Reflections on Alexander Trocchi by William Burroughs, Terry Southern, Patti Smith, Irvine Welsh, Greil Marcus etc) published by Rebel Inc
Books can be ordered from REBEL INC SITE within canongate.net